The newly designed logo of the RTP Tamil Catholic Association was released by Rev. Fr. Gnanapragasam on the 19th of November 2017, after the monthly Holy Mass. The logo was received by the Association President Mr. Lazar.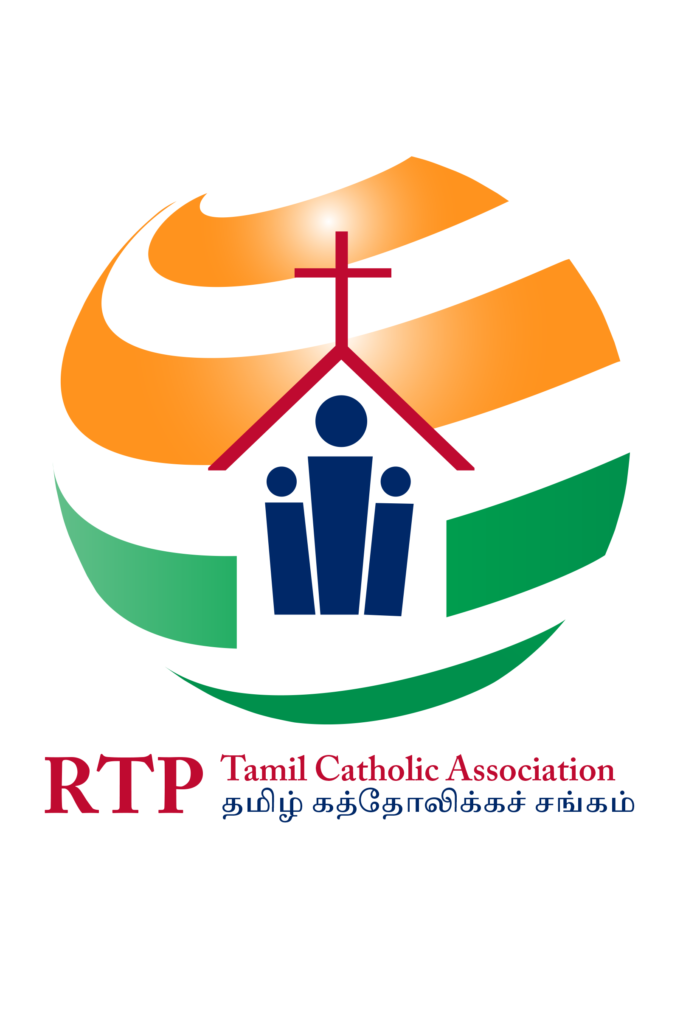 Interpreting our logo
Our logo represents who we are. The globe in the logo in Indian tricolors symbolizes our ancestry and culture and where we came from. The church in US colors symbolizes the community we have built in the USA. Our families are at the center of our church and our faith; we have come together under one roof (the triangle area, where we live) and our religious identity (the cross) binds us together.
The final logo design is based on a logo competition held earlier in the year where many enthusiastic children participated. The winners of the logo competition will win prizes during our Christmas get-together.
A big thank you to all those who contributed into creating the logo.